A woman has died after being swept away in raging floodwaters in
New South Wales
.
The woman was with a man inside a car when they became trapped in floodwaters in Tuross in the Snowy Monaro Region about 2.20am today.
Police said she was swept away after getting out of her car, sparking a search joined by the State Emergency Service (SES).
The man was found a short distance from the car and did not need medical treatment.
The woman's body was found downstream just after 7.15am today.
She is yet to be formally identified but is believed to be a 37-year-old woman.
It comes as
more rain is forecast
to hit eastern Australia today and heading into the weekend, bringing the chance of more flash flooding.
The woman was in a car that drove into floodwaters at Aspley.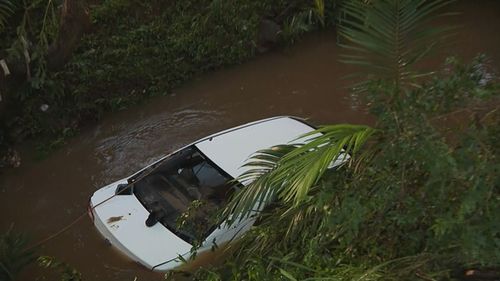 Her death is the second in Queensland in as many days and third in recent weeks.
The driver, a 52-year-old man was rescued at the scene and taken to hospital.
There were heavy falls overnight in Moreton Bay, with 112mm of rain recorded – the highest in the state.
Queensland lashed by lightning
Thunderstorms pummelled south-east Queensland overnight, bringing heavy rain and lightning.
Weatherzone said more than 350,000 lightning strikes were detected within a 300-kilometre radius of Brisbane last night.
More than 200,000 of them occurred in a six-hour period.
Heavy rain also hit the north of the state, with 114mm collected in Deception Bay in 24 hours, with 112mm of that falling during the six hours ending at midnight, Weatherzone's Ben Domensino said.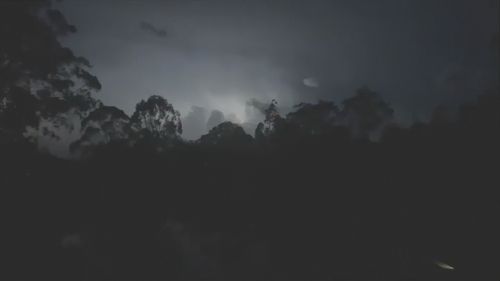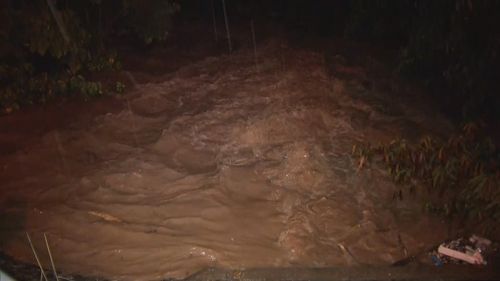 Sydney storm causes serious damage
Sydney has also been hit by heavy rain and hail this morning.
Cars and homes were lashed by the sudden downpour and battered by the hailstones.
"The storms soon moved across the city, combining with a southerly change and lingering showers to send the mercury plummeting in all suburbs," Anthony Sharwood from Weatherzone said.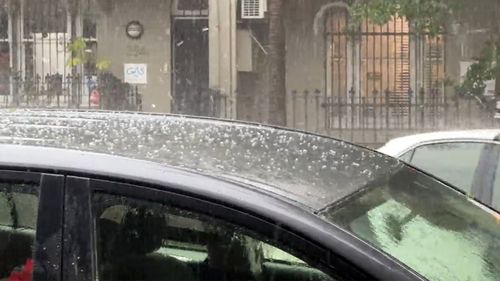 The ongoing rain has already caused flash flooding across the state.
Suburbs in Sydney are have been hit by flooding, particularly in the city's south-west.
Fields are submerged in floodwaters in Gregory Hills and Eschol Park.
Roads are also flooded in the Liverpool area.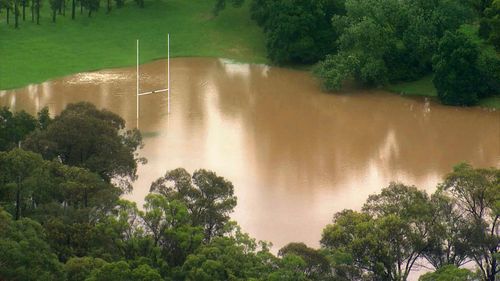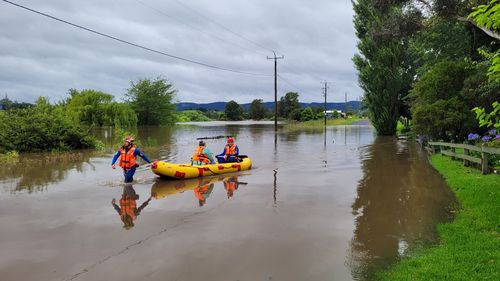 A woman was rescued from floodwaters by NSW SES in Bega about 8am.
The NSW SES has reminded people not to enter floodwaters.
It comes after Sydney was hit by a snap storm yesterday.
Trees were brought down, powerlines damaged, and hail fell in multiple locations.
A waterfall cascaded across the M1 north of the city, with the road temporarily closed at Mooney Mooney bridge.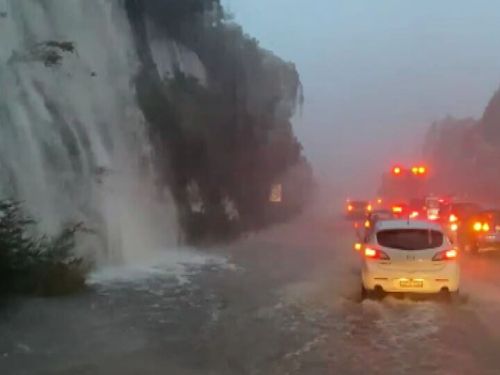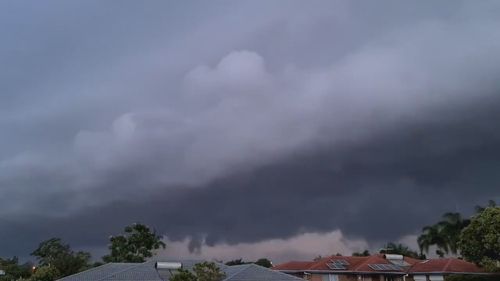 Badgerys Creek in the city's west recorded 43mm of rain in 24 hours.
The rain is expected to clear for most Sydney suburbs this afternoon.
"The weekend ahead should be mostly clear but cool, with tops around 23C," Mr Sharwood said.
Severe weather warning for Victoria
A severe weather warning predicts damaging winds and heavy rain along the South Coast, from Nowra to the Victorian border.
Parts of Victoria are also receiving a lashing.
Rain is expected to keep falling in the East Gippsland region today, after Mount Elizabeth recorded a fall of 92.5mm.
A severe weather warning has been issued for the region, with warnings that falls of up to 40mm in six hours could lead to flash flooding.
Up to 150mm of rain could fall on the area by Saturday.