Western Australia
police have released CCTV as part of an investigation into the sexual assault of a seven-year-old girl at a Perth home.
Police said the security footage was recorded about 12.30am on December 27 near the location of the incident.
In the video, a man can be seen climbing a fence with a backpack in hand.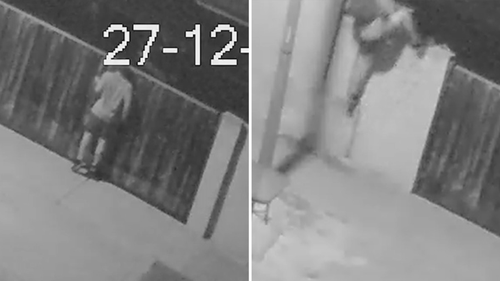 The man can be seen leaving back over the fence a short time after.
Officers have said at this stage the man is not a suspect but he is someone they want to speak to.
Inspector Hamish McKenzie said the man was described as fair-skinned, about 180 to 190 centimetres tall and athletic in appearance.
In the footage he was wearing a t-shirt, shorts and sandshoes with short, cropped hair that may possibly be balding.
Search for clues continues
The release of the CCTV comes after officers earlier found a window fly screen that had been missing from the home.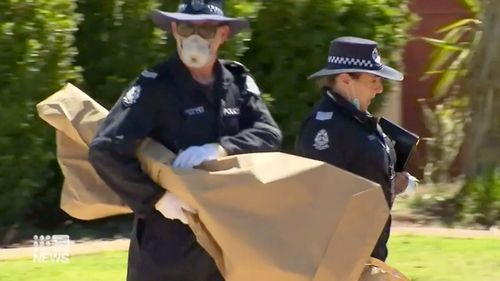 Detectives believe the girl went to bed as normal about 8pm on Boxing Day before a man broke into the family's Ellenbrook home, in the city's north-east, and assaulted the girl.
He left with the girl's pyjama top and her parents were unaware of the incident until the girl told her father the next day, police said.
Speaking on 6PR, Detective Inspector Hamish McKenzie said police had found the fly screen within the search area.
"We've thrown just about every resource that we've got at this. It's a particularly heinous crime and upsetting for all involved," Detective Inspector McKenzie said.
"We've located the flyscreen within the search area and that is being forensically tested as we speak.
"Look out for the blue Christmas t-shirt. We're very keen to locate that because it may provide some evidentiary benefit for us."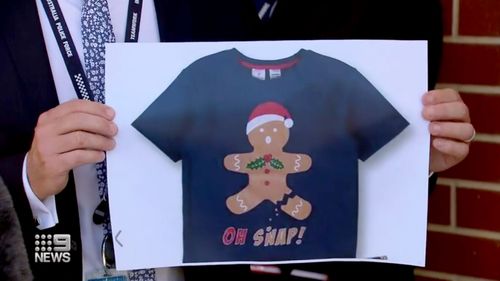 The girl has been examined at the Perth Children's Hospital and is now with her family following the "utterly traumatic" incident.
"The concern of the WA Police is that we have an unknown offender at this stage who's committed a heinous sexual assault on a seven-year-old child," he said.
Dozens of detectives went door-to-door on Tuesday as the mounted unit scoured the nearby shrub for clues and drones looked on from above. 
Police revealed several known offenders living in the area were being questioned by the sexual offender management squad.
Detectives are treating the case as a major priority.
Investigators want to speak to anyone who has seen the pyjama top, or has dashcam or CCTV from the area, particularly from The Broadway, Tonkin Highway or The Promenade.
Anyone with information can contact Crime Stoppers on 1800 333 000.