Anthony Albanese led the charge and said "Australian hearts go out to the people of the United Kingdom", remarking that she always performed her duty with "fidelity, integrity and humour".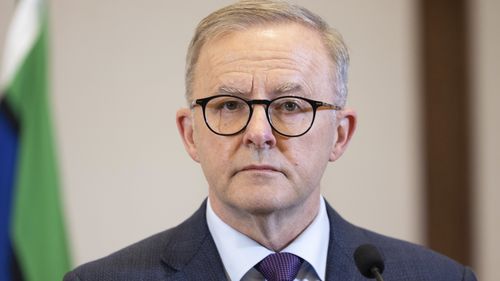 "With the passing of Queen Elizabeth the Second, an historic reign and a long life devoted to duty, family, faith and service has come to an end," Albanese said.
"The Government and the people of Australia offer our deepest condolences to the Royal Family, who are grieving for a beloved mother, grandmother and great-grandmother—the person whom for so long was their greatest inner strength.
"Australian hearts go out to the people of the United Kingdom who mourn today, knowing they will feel they have lost part of what makes their nation whole.
"There is comfort to be found in Her Majesty's own words: 'Grief is the price we pay for love'."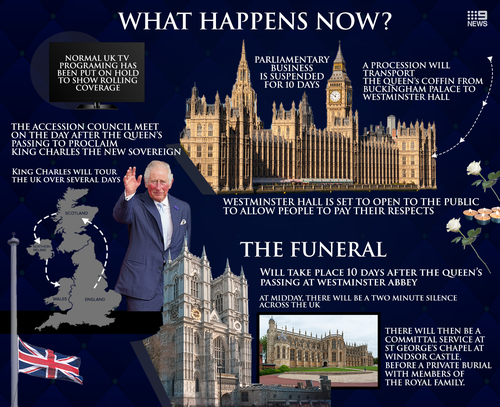 A number of former Australian Prime Ministers have also paid tribute to the late Monarch, including Kevin Rudd who praised her sense of duty.
"Therese and I had the opportunity to meet with the Queen on several occasions over the years, and it was clear from those conversations that her affection for Australia was as profound as it was enduring," he said.
"Whether republicans or monarchists, Australians will be deeply affected by this news."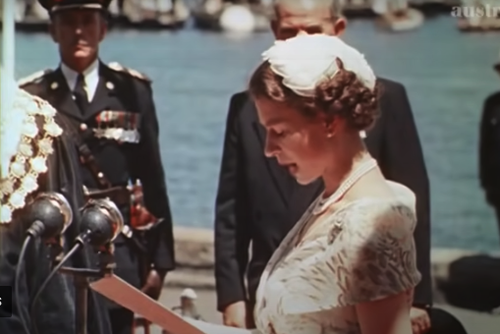 Former prime minister Tony Abbott said today is a sombre day as the world mourns "one of the greatest every human lives".
"She made history, she personified history and she had seen things and done things and met people beyond that of anyone else ever and that made her special," he said.
"She will be remembered as someone who had our well-being very much in her mind and in her heart, and I think she demonstrated this time and time again by the steady stream of messages that she sent to us in good times and in bad.
"She congratulated us on our victories. She sorrowed with us in our disasters. She was with us in our disasters. She was with us every step of the way and I think she appreciated that down to Earth, have a go, egalitarian Australian spirit."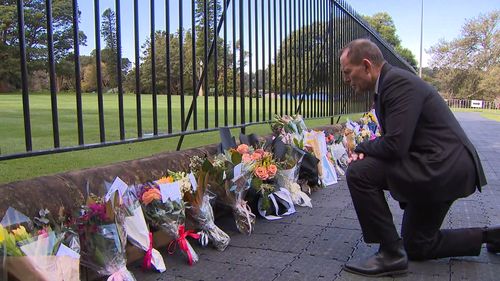 "She saw service, commitment to duty, doing the right thing constitutionally and always understanding she was monarch by the free will and consent of her people not by any divine right," he said.
Former prime minister Paul Keating said the Queen's "stoicism and moralism" bound her to the job of being a monarch.
"She was an exemplar of public leadership, married for a lifetime to political restraint, remaining always, the constitutional monarch," his statement read.
"Her exceptionally long, dedicated reign is unlikely to be repeated; not only in Britain, but in the world generally."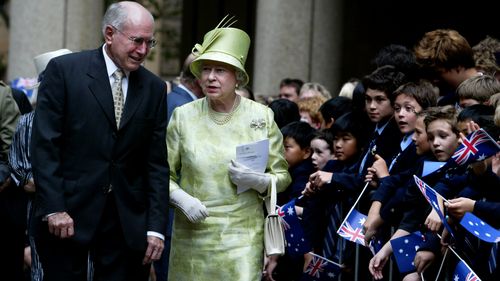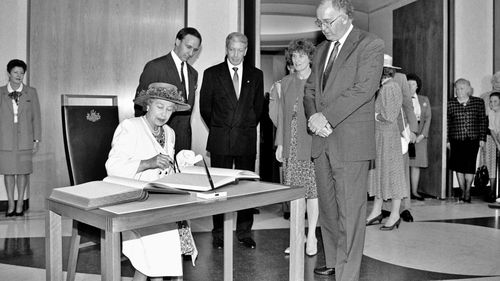 Julia Gillard praised Her Majesty as a "remarkable role model" after ascending to the throne at a young age but accepting the role with "grace, devotion and dignity".
"The Queen has been a powerful presence for as long as many of us can remember," she said.
"I am in awe of the Queen's legacy and remember my own personal meetings with her fondly.
"She was strong and steadfast, but also kind and had an engaging sense of humour."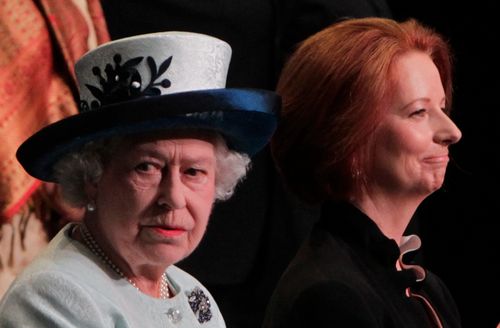 Opposition Leader Peter Dutton joined other political leaders in paying tribute to Queen Elizabeth II.
"Never in modern history has there been a more dignified monarch, a more dutiful leader, or a more decent human than Her Majesty Queen Elizabeth II," Dutton said in a statement.
"An extraordinary life which touched so many has sadly come to an end. The last page has been inked on an exceptional reign."
Dutton described the Queen as "gentle, kind, and much-loved".
"Her Majesty Queen Elizabeth II lived through the pivotal events of the 20th and 21st centuries – wars and conflicts, depression and recession, the end of empire and decolonisation, the race to the moon and the attainment of civil rights, the brilliance of Olympic Games and the barbarity of terrorism," he said.
"She led Britain through the darkest of days and through the times of triumph."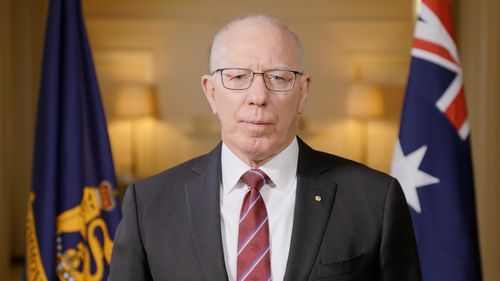 Governor-General David Hurley described the Queen as "remarkable", saying that Australians can take inspiration from her tireless work ethic.
"I join with all Australians in mourning Her Majesty The Queen's passing and in remembering her lifetime of tireless service. She was a truly remarkable person," he said.
"When I reflect on my own memories – she was my Queen for my whole life – I think of Her Majesty's dignity and her compassion. Her dedication and tireless work ethic. And her selflessness and unwavering commitment to the people that she served. To us.
"Her death will sadden all Australians and will be felt around the world.
"As we mourn, we should also take inspiration from and give thanks for the remarkable contribution Her Majesty has made."