The building industry is facing a "perfect storm" of post-COVID demand, high material costs and staff shortages that are pushing costs sky-high for customers.
Brian Seidler from the Master Builders Association said it was the result of western economies turning to the building industry to drive a post-COVID recovery.
"Unfortunately, everyone's building, and that has an impact, not only on materials but also on labour costs," he said.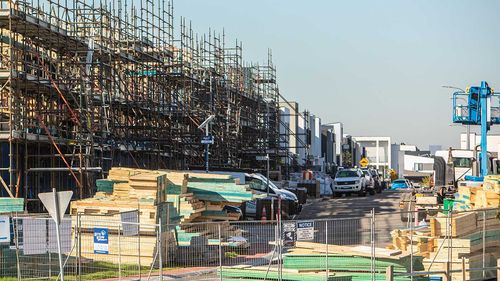 Seidler told Today he believed the high prices would begin plateauing in coming months – though reductions were still a while away.
"We've had some major spikes in the last six months, up to 40 per cent in steel and 35 per cent in timber, and they've had enormous impacts on the cost of doing building, particularly in the residential sector," he said.
Construction timeframes are also extending.
Builders who went through a tender period during the pandemic are now also faced with a difficult situation.
"We've had massive increases and we've got builders who are saying, well, we can't simply build for the prices that we did 20 months ago," Seidler said.