A powerful explosion damaged a hotel in the Cuban capital late Friday morning (Saturday morning AEST) and officials reported at least four people had died.
Police and fire rescuers in Havana are now combing through rubble in the centre of the city, looking for people who are possibly trapped.
Witnesses described a "massive blast", which appeared to destroy buses and cars outside Hotel Saratoga.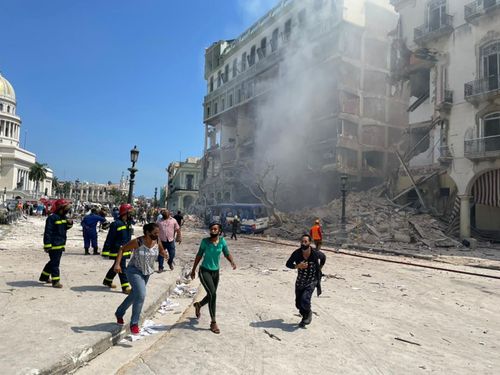 The explosion at the Hotel Saratoga, a 19th century structure in Old Havana, apparently was due to a gas leak, according to the Twitter account of the office of President Miguel Díaz-Canel, who went to the site.
Images from the scene, published by government news media, showed the blown-out facade of at least three floors of the ornate green-and-white stuccoed building.
Plumes of dust and smoke could be seen rising around debris on the ground.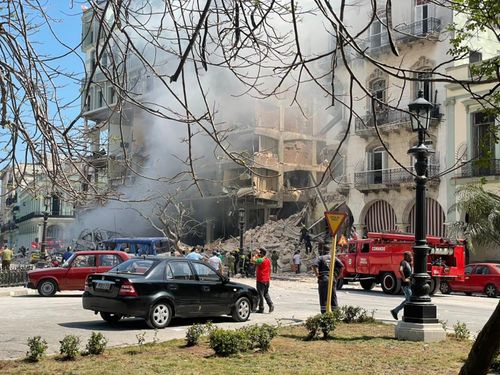 The website Cubadebate reported that a school next door had been evacuated.
The hotel, which was built in the 1930s and has 96 rooms, was reopened in 2005 after refurbishment,
according to its website
.
The five-star hotel in Old Havana has two bars, two restaurants and a rooftop pool.