Queen Elizabeth II has died
after being placed under medical supervision when doctors became concerned about the elderly monarch's health.
The 96-year-old has had a number of health issues and scares in recent times, including testing positive for
COVID-19
and being advised to avoid some engagements and rest up.
Here is a timeline of the
Queen's
recent health issues.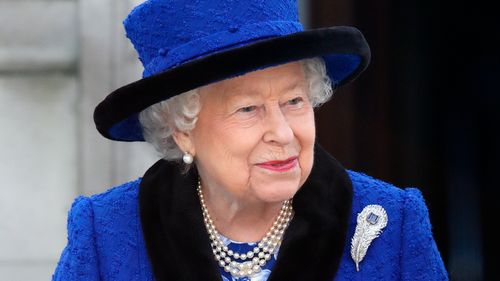 October 21, 2021: The Queen spends the night at a hospital and undergoes "preliminary investigations," according to a Buckingham palace spokesperson, "She is in "good spirits" and resting at Windsor Castle.
February 20, 2022: Elizabeth II tests positive for coronavirus and experiences mild cold-like symptoms. UK media report that the Queen is fully vaccinated against COVID-19.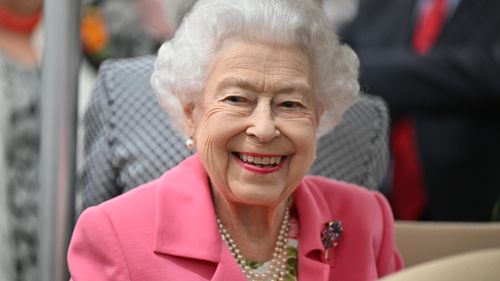 March 29, 2022: The Queen makes her first public appearance in five months when she joins the royal family and other dignitaries at a memorial service in honour of her husband Prince Philip.
June 2-5, 2022: The "Platinum Jubilee Weekend," celebrating the Queen's 70-year reign, features a variety of public events and community activities, including a birthday parade, known as "Trooping the Colour," a service at St. Paul's Cathedral, a horse race, and nationwide street parties. Queen Elizabeth does not attend the church service, after experiencing "discomfort" during the opening day parade.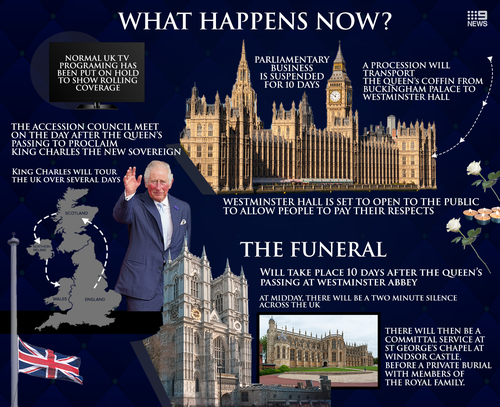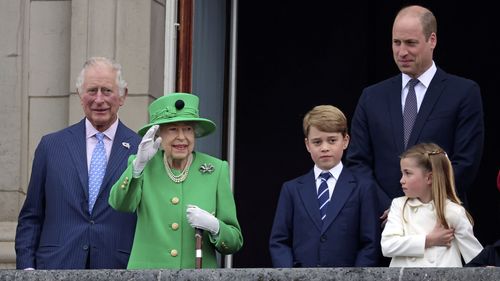 September 6, 2022: The Queen meets outgoing Prime Minister Boris Johnson and his replacement, Liz Truss, at Balmoral. It's a break from tradition, prompted by her mobility issues, for the monarch not to meet them in London.
September 7, 2022: The Queen postpones the meeting of the Privy Council after doctors advise her to rest.
September 8, 2022: The Royal Family issues a statement saying Elizabeth II is under medical supervision at Balmoral Castle, as doctors are concerned about her health. The statement says the Queen is "comfortable".
September 8, 2022: Queen Elizabeth II has died peacefully at Balmoral, the royal family has announced.