Hundreds of residents along
Sydney's
Nepean River have spent a nervous night away from home as part of the waterway rose to its highest point in more than 30 years.
Thousands of residents have been warned today to evacuate or prepare to leave their homes. More than 20 evacuation orders remain in place for areas including Camden, Chipping Norton, Richmond and Pitt Town.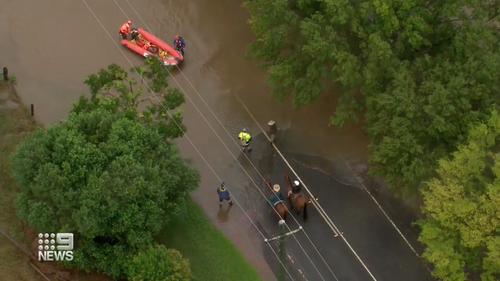 Overnight, two caravan parks near Pitt Town, in the city's north-west, were ordered to evacuate, joining residents in parts of Camden and Chipping Norton further south, and Woronora in Sutherland Shire, in being told to flee their homes.
The State Emergency Service warned those living at Cattai's Riverside Caravan Park and Percy's Place Caravan Park on the next bend of the river they would be isolated once floodwaters surged much beyond seven metres.
"If you remain in the area you may be trapped without power, water and other essential services and it may be too dangerous to rescue you," the SES said, in a warning that also applied to parts of nearby Agnes Banks.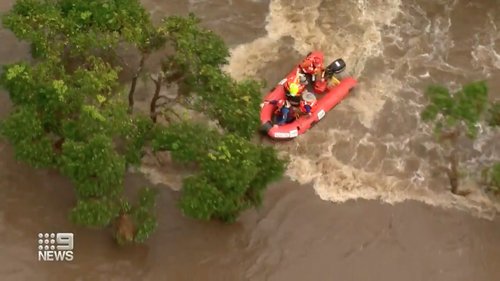 Parts of Bonnet Bay, Bungawalbin and Gronos Point were also facing evacuation orders, with dozens more warnings across the state.
Fears built throughout Thursday as the rain poured down on an already drenched state, with falls close above 100m across Sydney and close to 200mm further north near Lake Macquarie.
But emergency crews were most focused on the risks from the Sutherland Shire down to the Illawarra, and particularly along the Nepean as it approached levels not seen since 1988.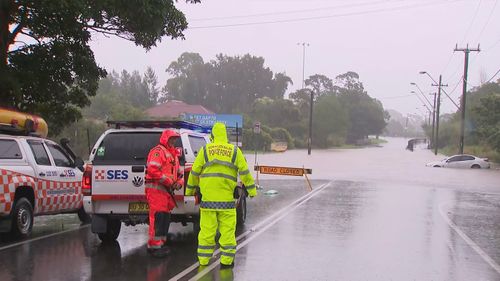 The river had breached that historic mark at Menangle by Thursday afternoon but was still rising at Wallacia Weir early on Friday morning.
The Bureau of Meteorology (BoM) said it expected that part of the river to peak higher than last month's flooding but below the 1988 mark.
While there's still a wet weekend ahead, NSW's soaked coastline received some relief overnight, with the cancellation of a severe weather warning for the heaviest rainfall.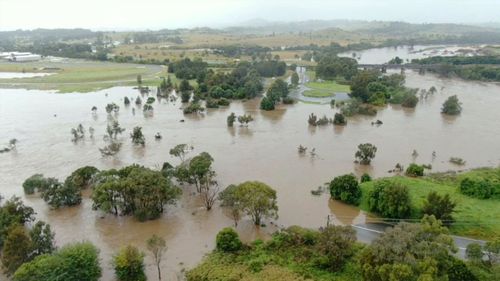 Thursday was a busy day for emergency crews, with hundreds of calls for help across Sydney, the Illawarra and the south coast and more than two dozen rescues.
That included a father and two children pulled to safety from the a car at Austral and two people on horseback — as well as the horses themselves, hours later — at Camden.
"it was rising quickly but we of got cut off a bit and just went for the highest ground," one of the horse riders said.
The other described the situation as "scary".
"It come up super quick," he said.
"Like we were moving the cattle and we got them all over and they were okay and then all of a sudden, it was too hard and too fast to swim the horses out."
The chaos wasn't limited to Sydney. The streets in Corrimal, near Wollongong, turned to rivers with water reaching to the top of car tyres.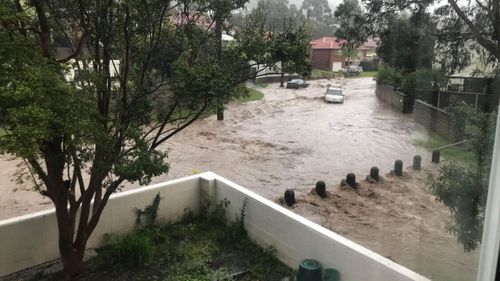 And the the Hawkesbury River at North Richmond may also reach major flooding this morning due to the relentless rain.