Streets across
Sydney
have been inundated by floodwaters as heavy rain lashes the state.
Suburbs across the Inner West have seen extensive flash flooding with reports of some areas experiencing over a metre of water.
Cars and their occupants had to be rescued in Chiswick and Marrickville after floodwaters made it impossible to drive through.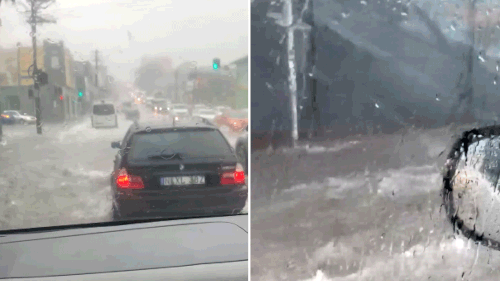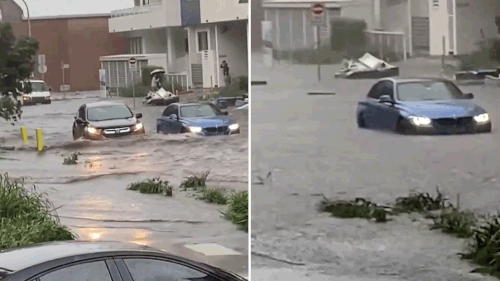 Wolli Creek has been hit particularly hard by the flash flooding as water can be seen reaching the top of car tyres.
Despite the warning from authorities, motorists are continuing to drive through floodwaters.
Commuters hoping to escape the deluge got wet anyway as a bus was flooded in Wolli Creek.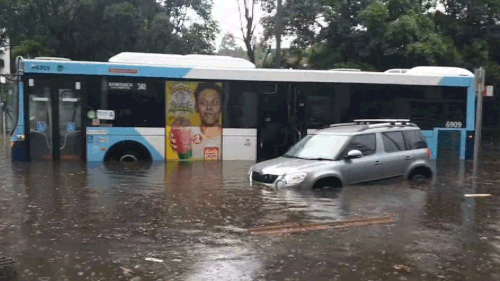 Other city suburbs including Tempe and Sydenham have also been inundated by flash flooding.
The Bureau of Meteorology (BoM) has issued a road weather alert for all Sydney suburbs.
It's expected thunderstorms and rain should ease in the coming hours however roads will remain wet.
The BoM added a month's worth of rain fell at Marrickville Golf Club in just two hours.
Meanwhile, some Chiswick residents have made the most of the floodwaters, using boogie boards to play in a small puddle.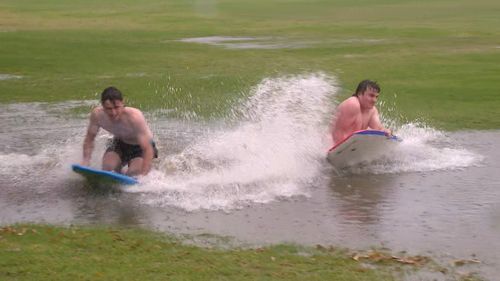 Central Coast highway closed due to flooding
A major
NSW
motorway has been completely flooded after storms and heavy rain lashed the area overnight.
The Central Coast Highway is closed in both directions at West Gosford, prompting warnings for people to avoid the area, especially with more wild weather on the way.
Severe thunderstorms are forecast again today, and the BoM has issued a warning for a large area stretching from Newcastle to Wollongong.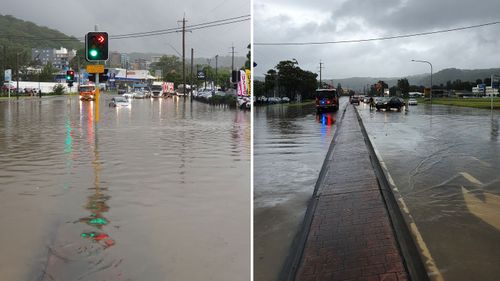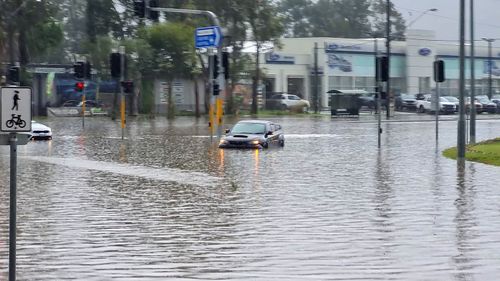 People in the Sydney, Hunter, Illawarra, Central Tablelands, Lower Western and Upper Western Forecast Districts, have been told to brace for rainfall and damaging winds.
It comes after Sydney was hit by a violent storm cell yesterday, which brought flash flooding, lightning strikes and hail to the western suburbs.
A home was set alight in Glenmore Park after it was struck by a bolt of lightning.
Motorists are urged to avoid driving through flooded roads.