Father-of-two Tony Ikin has been identified as the man found dead in Sydney
floodwaters
today.
Mr Ikin, 68, was a well-known dog breeder and participated regularly in the Royal Easter Show.
He was on his way to the show today when he drove into floodwaters at Cobbitty, south-west of Sydney, and drowned.
His body was found in a van that had been submerged on Cut Hill Road at about 7.55am.
His friends and family are devastated by his death.
"Tony himself was such a gentle soul, he would help everyone," Dr Robert Zammit, a friend, said.
"Loved his dogs, of course, but just a gentle human being.
"Tony was not the person who would take a risk.
"He left home to come to the Royal (Easter Show) early, it would have been dark.
"He must have thought (the water was) not too deep."
Another close friend told 9News: "He was much loved by everyone who knew him, we're still in disbelief that he's gone.
"I don't know how we'll go on without him."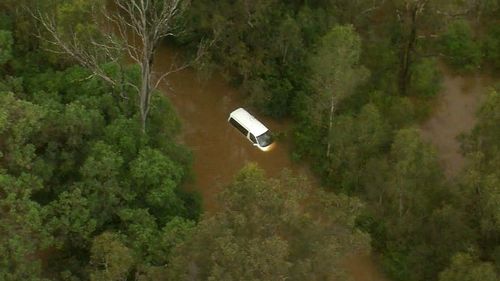 Mr Ikin's van remains stuck in the floodwater and efforts to remove the vehicle continue.
An investigation into the circumstances surrounding Mr Ikin's death is underway and a report will be prepared for the coroner.