As of today,
Australians
are eligible to receive their
COVID-19
booster shot from just four months after their second jab, revised down from five months as previously recommended.
The changes, based on ATAGI advice, will come into effect from January 4 and then by the end of January will be revised again down to three months.
"There is enough vaccine for every Australian to have their booster already in the country, and all orders are being met," Health Minister Greg Hunt said.
"Over 2.5 million boosters have already delivered, and that set to increase significantly as the state clinics join the pharmacies and the GPS in this rollout program."
Mr Hunt said that "it is now clear", based on the latest advice from Chief Health Officer Professor Paul Kelly, that the Omicron variant is more transmissible but definitely less severe.
COVID-19 booster eligibility
You are eligible for a booster if you are 18 or over – if you are under that age you do not yet require a booster.
The current period is four from January 4, and further again to three from January 31, as Omicron cases surge.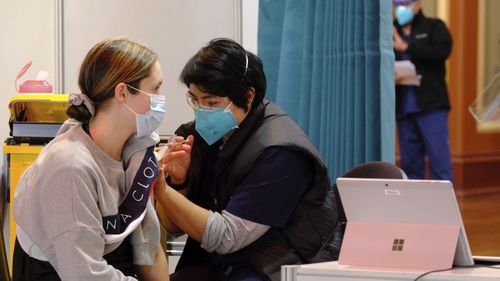 That's down from the original six months.
You can check when you had your last shot on your vaccine certificate.
Booster doses are not mandatory, but are recommended by the Australian government.
ATAGI, Australia's medical body, said there was "strong evidence" boosters would help increase protection against infection with the
Omicron variant
.
It said superspreading events in NSW such as the outbreak in bars and clubs in Newcastle indicated two doses "did not provide any significant protection" against Omicron.
It said it made the changes as the pandemic had "significantly changed in recent weeks".
Can you get a Moderna booster shot if you've had Pfizer or AstraZeneca jab?
Australia is using three COVID-19 vaccines- Pfizer, Moderna and AstraZeneca- although the latter is being phased out.
You can have the Pfizer or Moderna vaccine as a booster dose regardless of which vaccine you had for your first two doses.
The government says you can have AstraZeneca if you can't have the others for medical reasons, or if you had that for your first two.
It doesn't matter which brand you have.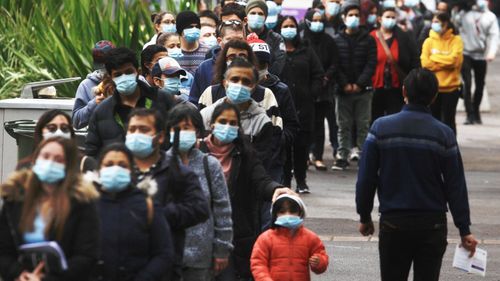 Do you need two doses of the Pfizer and AstraZeneca COVID-19 vaccine to get a booster shot?
Yes, your booster shot is also known as a third vaccination.
Around 7.5 million people will become eligible for their booster on January 4, 2022.
Where/how to book booster shots
You can book via the government site
here
.
Doctors surgeries, pharmacies and also state vaccination hubs are all now giving out booster shots.
Boosters remain free of charge.
Omicron severity against booster shots
The UK Health Security Agency findings add to emerging evidence that omicron produces milder illness than other variants — but also spreads faster and better evades vaccines.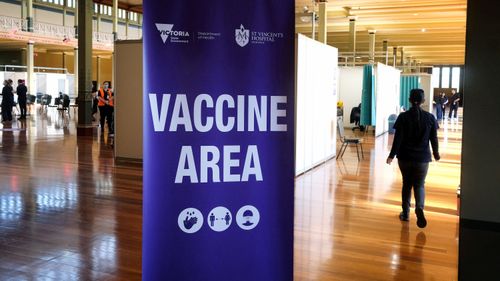 The agency's research said the protection a booster shot of vaccine gives against symptomatic Omicron infection appears to wane after about 10 weeks, though protection against hospitalisation and severe disease is likely to hold up for longer.
"Strong evidence has accumulated over the past two weeks to indicate that booster doses of COVID-19 vaccines are likely to increase protection against infection with the Omicron variant," ATAGI said in a statement.
"Although some early data suggest that the risk of hospitalisation due to disease caused by the Omicron variant is lower than that with the Delta variant, this difference would not be enough to offset the impact of high case numbers on the health system."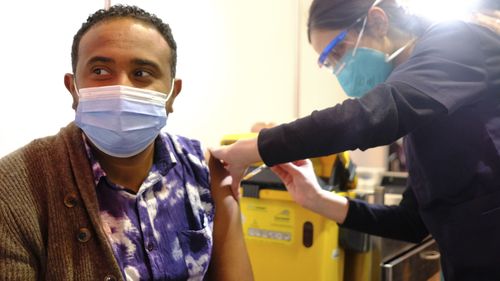 Two doses of COVID-19 vaccine provide very good protection, especially against severe disease, according to the Australian Government.
A booster dose will make sure the protection from the first dose is even stronger and longer lasting, and should help prevent spread of the virus, it says.
Australia's Chief Medical Officer Professor Paul Kelly also said concerns around Omicron's transmissibility fuelled the changes.
"What we're seeing in other parts of the world is a doubling rate of cases every two or three days, and that is what we are seeing here," Professor Kelly said.
"We're not seeing that increase in hospitalisation or ICU.
For more details visit the official government
website
.