Melbourne
hospitals experienced a severe ramping crisis overnight, leaving up to 70 patients waiting for for an ambulance.
A code orange was declared across the city, with 39 ambulances reportedly ramped at one point as overwhelmed emergency departments were unable to admit patients.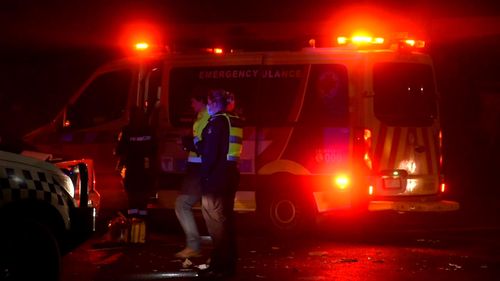 At one point, 10 ambulances were seen queued up outside the Royal Melbourne Hospital, parked on the street and footpath.
The offload delays left only eight per cent of metropolitan ambulances available to respond to call outs, and in one hour, a total of 69 urgent triple zero calls were left sitting in a pending queue waiting for an ambulance.
Victorian Ambulance Union secretary Danny Hill has told 3AW he "would bet money" that far more than 39 ambulances were actually ramped overnight.
However, Hill said Ambulance Victoria had only experienced its busiest months ever in the past three months because of" an increased reliance on Triple Zero and on emergency departments as well for quite low acuity cases".
"It's not an increase in heart attacks, strokes or car accidents," he said.
Victorians deferring medical appointments during the pandemic is also believed to have increased the demand on the ambulance service.
"A lot of these cases are what we call deferred care … prior to the pandemic you might have seen a doctor once a month for a chronic health condition, but during the pandemic a lot of those people have dropped off on those appointments, and of course they're getting into a situation where they're calling Triple Zero. That's a lot of the work that's coming through," Hill said.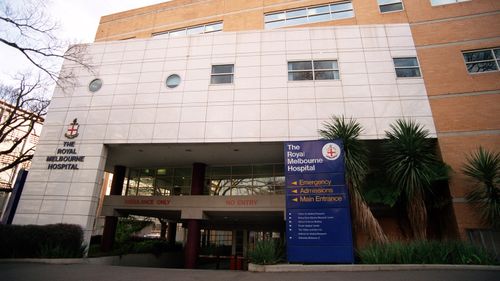 The state opposition has slammed the Victorian Government for the "mess" the health system is in.
"This is dire," Victorian Shadow Minister for Health and Ambulance Services George Crozier MP has said.
"Our health system should be able to cope."
Premier Daniel Andrews has said politics "won't solve" the issue.
"It's about recognising this is a one in 100 year event and our staff are exhausted," he said.